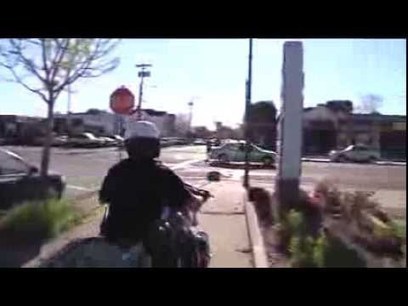 Stanley Roberts hangs out the the Alameda Police Traffic Division as they conduct a traffic safety campaign related to pedestrian safety
Steven M. Sweat's insight:
Municipalities across California have begun stepping up law enforcement efforts on pedestrian traffic laws. This comes on the heels of a spike across the Golden State in pedestrian injuries and fatalities. This video is a prime example of people failing to abide by the California Vehicle Code sections which require motor vehicle operators to yield the right of way to pedestrians in crosswalks and require pedestrians to not enter roadways unless and until it it safe to do so.
For more information on pedestrian accident and injury claims in California go to:
See on www.youtube.com