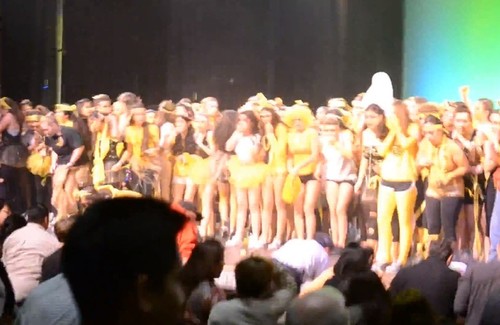 A video posted to YouTube begins with scores of students onstage, some in headdresses and others holding what appear to be pompoms, swaying to the right and left before jumping up and down and dancing in place.
Steven M. Sweat's insight:
Unfortunately, incidents like this stage collapse in Anaheim, CA are not as uncommon as you would think. Stage platforms like this one are designed to withstand the weight of a specified capacity of persons or total weight. Personal injury claims may lie for these students against the manufacturer of the staging equipment if it can be shown that there was a defect in the design or making of the platform for which the producer knew or should have known that created a dangerous condition for normal and foreseeable use. The persons who set up the equipment may also be liable if they failed to act reasonably in the manner in which they did the set up or utilized the prop.
For more information on personal injury claims in California related to defective products go to:
See on www.latimes.com