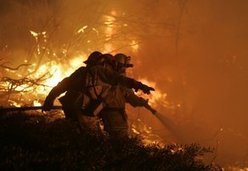 Six years after the wildfires, a trial may be held next year to see if SDG&E was liable
Steven M. Sweat's insight:
Fires always start with an ignition source and electrical sources like power lines are a prime cause. Unfortunately, it appears that thousands of homes and other structures were destroyed from just such a blaze in 2007. This resulted in 2300 lawsuits being filed against San Diego Gas & Electric, the utility company who operated the power lines in the area of Southern California where the wildfires occurred. The vast majority of the civil claims for damages were settled but, 30 cases remain and will go to trial later this year unless a compromise can be reached.
See on www.utsandiego.com