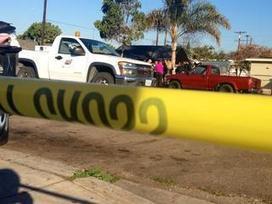 Team 10 has learned a San Diego Police Department volunteer is the focus of an internal investigation. The woman is accused of soliciting business for the law firm where she works while she was helping accident victims in her capacity as volunteer.
Steven M. Sweat's insight:
This is the type of story that makes me ill as a reputable personal injury attorney that has always tried to play by the rules. Soliciting clients for personal injury claims through direct contact is prohibited in every state in the Union and, yet, it continues to go on. If these allegations are true, you have a person posing as a "volunteer" for both a police department and a fire department when, in reality, the motives are far from benevolent and, in fact, purely pecuniary. This type of conduct is what gives personal injury attorneys a bad name in general. I hope that a full and thorough investigation is conducted and all appropriate sanctions are issued.
See on www.10news.com