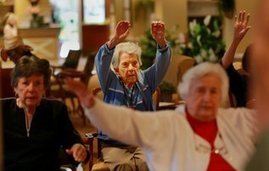 Regulators are failing residents of assisted living homes, according to testimony.
Steven M. Sweat's insight:
Care for the elderly is a multi-billion dollar industry in California. While many of these businesses are operated with the best interest of the elderly residents and patients in mind, there is concern over whether there is sufficient enough oversight to curtail the problems of elder abuse and neglect that has and continues to occur in some of these facilities.
See on www.utsandiego.com