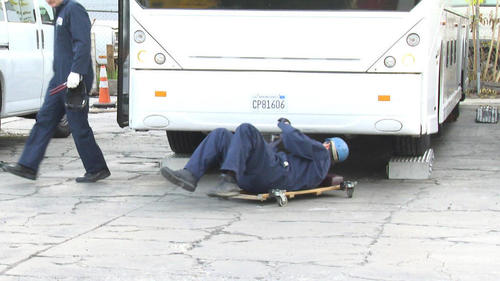 The California Highway Patrol has given a major Los Angeles area bus company an "unsatisfactory" safety rating, following a state investigation prompted by an NBC4 I-Team report.
Steven M. Sweat's insight:
Touring bus companies are common throughout Los Angeles and California. This particular line specialized in taking groups to the local casinos in the Southland. A surprise inspection by state investigators revealed numerous mechanical problems with the buses including bald tires, leaky radiators, brake problems. 21 hour shifts (13 hours behind the wheel). The company may have their operating permit revoked if the safety problems are not corrected pursuant to demands by California transportation officials.
For more information on accident and injury claims related to commercial bus carriers in California and elsewhere, read our recent blog on the subject here:
http://www.californiaaccidentattorneysblog.com/2013/11/07/commercial-bus-carriers-subject-oversight-light-recent-accidents-california-elsewhere/
See on www.nbclosangeles.com