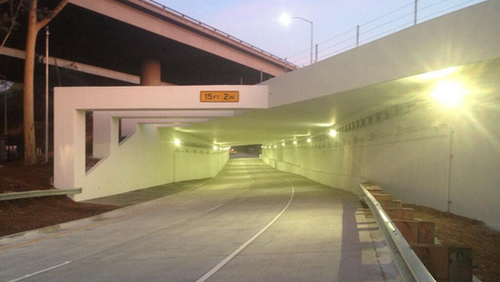 ELYSIAN PARK (CBSLA.com) — The freeway connector tunnel between Interstate 5 and Route 2 near Glendale reopened Friday after being shut down for six months.
Officials officially opened the roadway at 11 a.m.
Steven M. Sweat's insight:
Thankfully, crashes on California's freeways and tunnels by tanker trucks carrying hazardous or flammable materials are fairly rare. This particular instance, however, resulted in a massive explosion which burned through multiple levels of concrete and re-bar. It took CalTrans 6 months to repair the damage to this portion of Interstate 5 near Los Angeles. Investigations concluded that truck driver error may have been the primary cause of the crash.
For more information on auto accident and injury incidents in and around Los Angeles, CA go to:
See on losangeles.cbslocal.com