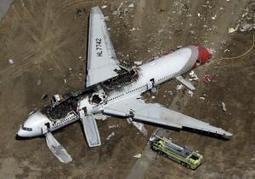 New York Daily News Family of Asiana Airlines crash victim prepares lawsuit New York Daily News In their claim, attorneys at the Los Angeles law firm Kreindler and Kreindler representing Yuan's parents name 37 specific airport, fire and police…
Steven M. Sweat's insight:
I'm sure additional lawsuits wil continue to be filed in the wake of the Asiana airline crash in San Francisco last year. The statute of limitations in California for filing such claims is two years from the date of the incident and many have already been filed. Ultimately, these cases may all be consolidated or coordinated in some way by the California and/or Federal court system.
For more information on plane accident claims in California go to:
See on www.nydailynews.com