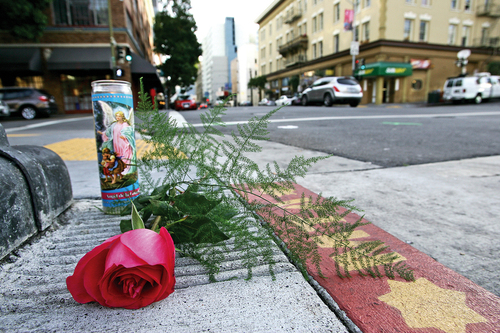 About four hours before the clock struck midnight Tuesday, San Francisco police say a driver struck a family of three, killing a 6-year-old girl and marking an endnote to a year marred with the highest number of pedestrian fatalities since 2007.
Steven M. Sweat's insight:
San Francisco had more pedestrian fatalities than any year since 2007 this past year (2013). This particular incident involved a family of three persons on foot being struck and the death of a 6 year old child! While large cities in California like San Francisco and Los Angeles have made efforts and overtures towards taking steps to increase pedestrian safety, I think more can and should be done in the coming years to help reduce these tragic incidents!
For more information on pedestrian accident and injury claims in CA go to: http://www.victimslawyer.com/pedestrian-accidents-california/
See on www.sfexaminer.com