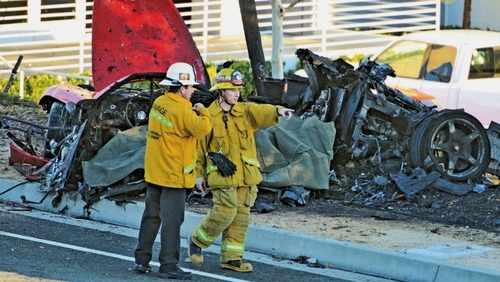 A motorsport professional who attended Paul Walker's charity car show and toy drive on Saturday tells The Hollywood Reporter the drive that would be the star's last had an innocent beginning.
Steven M. Sweat's insight:
As an attorney in Los Angeles that has represented thousands of car accident victims over the years, I have seen a fair amount of car crashes caused by mechanical failure. However, from the photographs of this incident, I have to say that this vehicle had to be going at a significant rate of speed to crash as severely as it did, which obviously led to the tragic death of the occupants including Paul Walker. Speed is a factor in many surface street and freeway smash ups like this one every year in California. It will be interesting to see what the findings of the crash scene investigation reveal.
See on www.hollywoodreporter.com