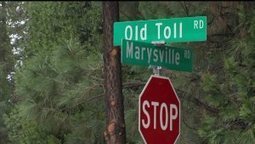 Car Loaded with Firefighters Runs over other Firefighter; Questions Linger
KTXL
California Highway Patrol says the deadly accident near Camptonville is being investigated as suspicious. CHP says a group of U.S.
Steven M. Sweat's insight:
Bizarre incident involving a group of "hotshot" forest fire rangers in Yuba, CA. One firefighter was laying across a roadway when he was run over and killed by a car carrying several other firefighters in his team. Apparently, alcohol was involved. Intoxication resulting in diminished judgment is a leading cause of auto v. pedestrian injuries and fatalities every year. Reminder to us all to drink in moderation and not mix operation of a motor vehicle and consumption of intoxicants or walking in and around traffic after drinking!
Los Angeles Personal Injury Lawyers
See on fox40.com