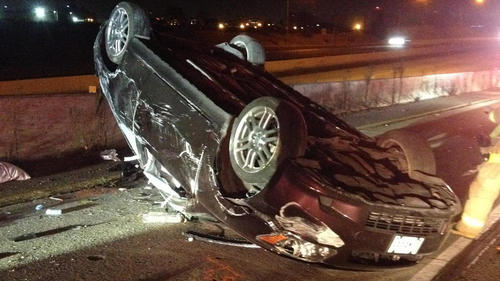 NBC 7 San Diego
At Least One Dead After Car Accident on SR 163
NBC 7 San Diego
A fatal car crash caused the closure of part of State Route 163 Saturday evening, according to California Highway Patrol officials.
Steven M. Sweat's insight:
As with many freeway accidents in Southern California, speed was a major factor in this crash. Excessive speed apparently caused the vehicle to careen off the road, go down an embankment and then flip over. It is a reminder to us all that we have to keep at a reasonable speed to stay in control of our cars so that these types of devastating accidents are less likely to occur.
See on www.nbcsandiego.com