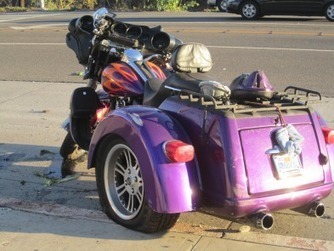 A woman, 47-year-old Anna Caldwell, was arrested at the scene on suspicion of driving under the influence and felony child endangerment.
Steven M. Sweat's insight:
The facts of this case, as reported, are as follows:
Woman gets behind the wheel under the influence of alcohol with her child in the car as a passenger.
Woman slams into motorcylce on PCH in Malibu, CA and strikes biker and his dog riding on the back.
Motorcycle rider is almost killed but, survives.
Legal Analysis: This woman is looking at (as well she should be):
DUI charges (with enhancements for causing bodily harm and property damage).

Felony child endangerment under California Penal Code 273a
Potential criminal penalties for these combined offenses include state prison time.
This is a stark reminder that one bad decision when it comes to drinking and driving and causing a car accident can last a lifetime. Think twice before you get behind the wheel after drinking!
See on malibu.patch.com