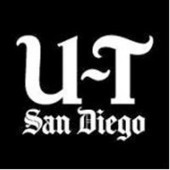 News10.net
Police: Suspect in fatal Calif.
Steven M. Sweat's insight:
While the California Highway Patrol and related agencies conducted significant enough investigation to reveal that the cause of the San Mateo limo fire was a faulty part rubbing against the undercarriage of the vehicle, it will be up to the personal injury attorneys representing the victims to prove civil liability for wrongful death based upon negligence or strict products liability or both. The families of the victims have brought claims (as they should ) against all responsible for manufacture or modifications done to the limo. They will need to show that the vehicle fire which killed and injured multiple victims was due to lack of reasonable care in the alteration of the car. Alternatively, they can show liability on the parts manufacturers or distributors if they can show that the car components involved were improperly manufactured or designed such that a reasonable consumer would not expect them to cause this type of incident.
Glotzer and Sweat LLP – Los Angeles Personal Injury Attorneys
See on www.utsandiego.com