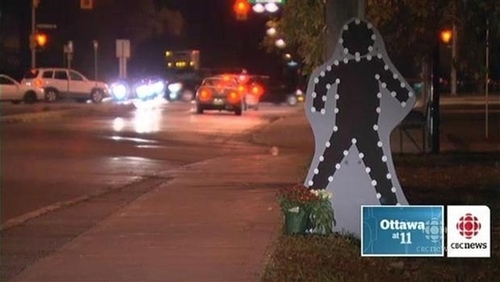 An Ottawa group is mirroring the "ghost bike" memorials at spots where cyclists have been killed as a reminder of pedestrian safety.
Steven M. Sweat's insight:
Interesting idea out of Canada to place replica pedestrian accident victims at or near collision sites where they were killed as a reminder of the prevalence of fatalities involving persons traveling on foot. As a pedestrian accident victim's attorney and advocate in Los Angeles, I think anything that will raise awareness of the dangers posed by motor vehicle operators who do not look out for pedestrians is a good thing!
See on www.cbc.ca