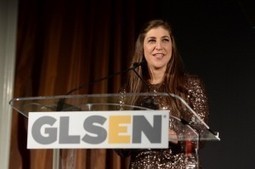 Mayim Bialik's lawsuit was filed recently over a car accident, but the actress stressed that she did not nearly lose her hand, said a report this week.
Steven M. Sweat's insight:
Hand injuries like this one can be difficult to rehabilitate back to 100 percent. It is best to consult either an orthopedic specialist or a neurolgist or both if the injury to the limb results in loss of mobility. We wish her the best in her recovery and in her pursuit of civil damages for being the victim of a negligent driver.
Glotzer and Sweat LLP – Los Angeles Personal Injury Attorneys
See on www.theepochtimes.com