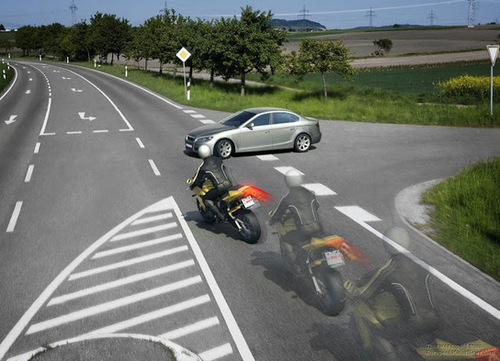 Automotive and Lifestyle magazine Daily updates on cars, motorcycles, gadgets, Custom designs, concepts, new launch, vintage , Motor sports, (Motorcycle Braking – Motorcycle Safety – Tip 1 – Grease n Gasoline http://t.co/GG2gWTlMuv)…
Steven M. Sweat's insight:
Many motorcycle accidents every year are caused by cars pulling out in front of bikers. Because cycles are smaller than other vehicles, the drivers of passenger vehicles including trucks and SUVs simply don't see the approaching two wheeler. Learning how to properly brake and react in these situations can mean the difference between a collision, lay down or avoidance of the crash.
Glotzer and Sweat LLP –
See on www.way2speed.com