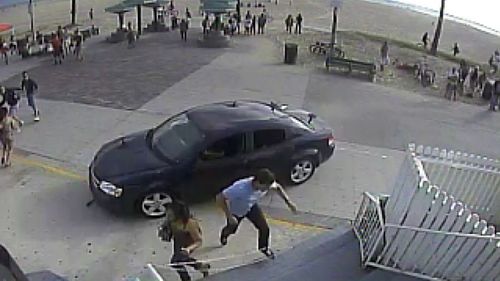 LOS ANGELES (Reuters) – A man accused of murder for plowing his car into crowds at a California beach boardwalk this summer, killing an Italian newlywed on her honeymoon, did not intend to harm anyone in what amounted to a "horrendous accident,"…
Steven M. Sweat's insight:
The defense attorney in the Venice, CA boardwalk car crash that ended in a fatality is claiming that the incident was an accident rather than murder as charged. A criminal count of murder under California law requires either a specific intent to kill another human being or "malice aforethought" . Otherwise the defendant may be guilty of a lesser charge such as vehicular manslaughter. Either way, he will be very likely found liable for civil money damages to the victim, which would be a separate court proceeding.
Click here for more information on:
1. Civil claims for damages related to car accidents under California law; or
2. California criminal laws related to murder and manslaughter charges
See on www.chicagotribune.com