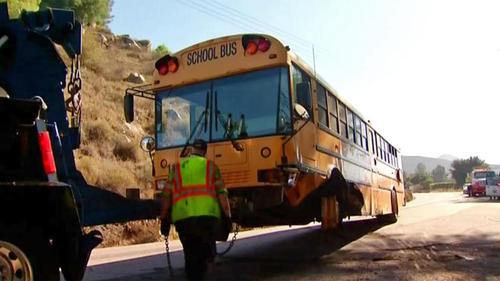 A school bus with students onboard was involved in an accident Friday morning.
Steven M. Sweat's insight:
School bus accidents are always precarious in that most buses are not required nor do they have seat belts or other restraints. From the sounds of this story it would appear that the driver of the car who struck the bus suffered significant injuries including a broken leg but, it is not clear as to whether any of the children on board the bus sustained injury.
Glotzer and Sweat LLP – Personal Injury Law Firm (Los Angeles, CA)
See on www.nbcsandiego.com