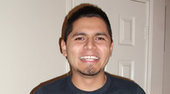 In a lawsuit filed Wednesday, a Missouri City family alleges "gross negligence of epic proportions" for the swimming pool electrocution death of a young man at a Hilton Hotel swimming pool.
Steven M. Sweat's insight:
This is a terrible tragedy that sounds like it was completely preventable. An electric company was hired to work on a pool light in a hotel. As the hotel patrons were swimming in the pool after the electrical work, the lights came on and electrocuted the swimmers. If this were in California, there would probably be a presumption of notice of a dangerous condition due to the defendant (electrical company) having created the danger. The theory against the hotel would be negligent hiring of the electrician.
Glotzer and Sweat LLP – Los Angeles Accident and Injury Attorneys
See on www.khou.com