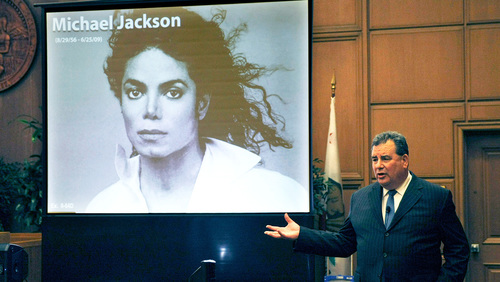 On Wednesday, after a lengthy trial that took up the entire summer, a jury found that AEG Live is not liable for the death of Michael Jackson.
Steven M. Sweat's insight:
Jury trials are always unpredictable. The verdict reached in the Michael Jackson wrongful death case is no exception. While both the attorney for the Jacksons and the defense lawyers focused much of their efforts in the three plus month trial on the issue of whether or not the defendant (AEG) hired Dr. Murray, the jury ruled on a separate element of the negligence claim (i.e. that he was hired but, was not "incompetent" or "unfit" at the time he was hired or during his employment). Both elements were necessary to prove liability for negligent hiring. retention or supervision under California law. Because they did not find this element to have been proven, the jury did not have to decide whether the Jacksons were damaged and the value of that damage in money.
Glotzer and Sweat LLP – Personal Injury and Wrongful Death Attorneys and Lawyers based in Los Angeles, CA
See on www.hollywoodreporter.com