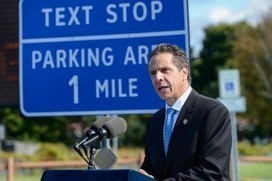 The noble rest stop: an oasis of the interstate where weary travelers can relieve themselves, grab a soda, and do a few jumping jacks to perk up for the long drive ahead.
Steven M. Sweat's insight:
Anything that will encourage people to stop texting and driving is good in my book. I wouldn't mind seeing California try something similar.
See on www.thecarconnection.com