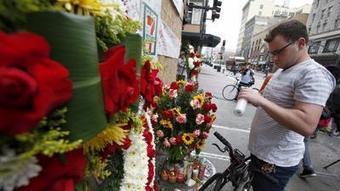 The family of a longtime MTA driver killed when a tow truck plowed through a red light and into her bus is suing the estate of the other driver, the towing company and the bus manufacturer.
Steven M. Sweat's insight:
It is a shame that the driver of the bus had given so many years of service to MTA without incident and, then, in an instant, the driver is killed. Tow trucks and other commercial vehicles are often on schedules which lead to negligent operation of their vehicles (in this case traveling at an unsafe speed and running a red light). It is not unusual to sue both the driver and their employer. What is slightly out of ordinary for this suit is naming the bus manufacturer. This will require proving a defect in the bus itself that caused or contributed to the incident or the level ofimpact resulting in a wrongful death.
See on www.latimes.com