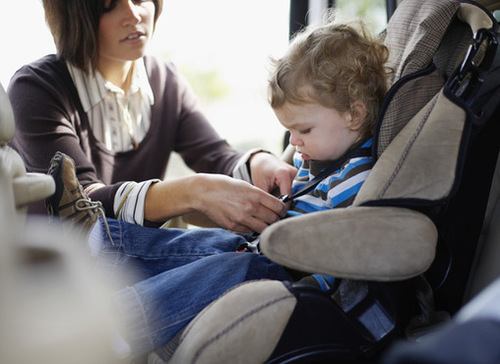 Car crashes are the leading cause of death in children 3-14 years old, but many of these deaths are preventable. One way to help reduce the risk is to properly restrain children every time you drive.
Steven M. Sweat's insight:
Great consumer reports article highlighting that this past week has been designated by the National Highway Traffic Safety Administration as National Child Passenger Safety Awareness week, which culminates today in "seat check Saturday." Parents can go to various stations around the U.S. to make sure their child safety seats are installed and secured correctly.
DID YOU KNOW?
Car crashes are the number one cause of death for persons ages 1 to 13

Many of these deaths could be prevented with proper use of child safety restraints but ….

The NHTSA estimates that

three out of four

parents are not properly using child restraints.
While these statistics are shocking, the article points out that proper use of safety seats is not that difficult with just a little research and effort. It also contains links to guides for proper fitting of child restraints.
See on www.consumerreports.org