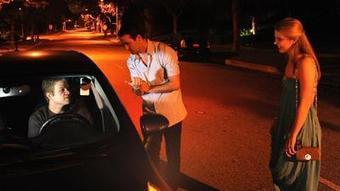 San Francisco Chronicle California becomes first state in nation to regulate ride-sharing Los Angeles Times SACRAMENTO — California regulators have approved the nation's and state's first rules for fast-growing ride-sharing companies that connect…
Steven M. Sweat's insight:
As I have discussed in prior posts, ride-sharing is a good idea in concept but, consumers need to have some protection in the event of a car accident or injury claim involving a ride-share driver. California has decided to take the forefront on this issue and be the first state in the nation to regulate ride-sharing companies like Lyft, Uber, and Sidecar. The regulations require these companies to do the following:
Potential drivers must be subjected to a criminal background check and receive driver training
There is a "zero tolerance" policy for alcohol or drug use on the part of any ride share driver; and
The Ride Share companies must carry a minimum of $1 Million in liability insurance coverage.
See on www.latimes.com