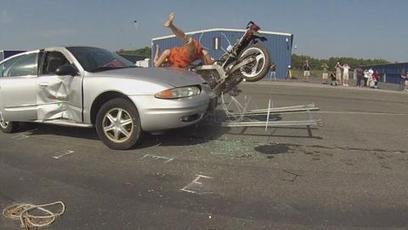 Police use bike events to learn about investigating accidents
Delmarva Now
Motorcycle crash testing: Watch the crash test that police use to learn about motorcycle accidents and how to investigate them.
Steven M. Sweat's insight:
I think we need more events like this one to study the dynamics of a motorcycle collision with automobiles. As the article and videos point out, there are so many variables associated with motorcycle accidents that are not in play with auto v. auto crashes that continual training and study by persons in charge of investigating these incidents is crucial.
See on www.delmarvanow.com