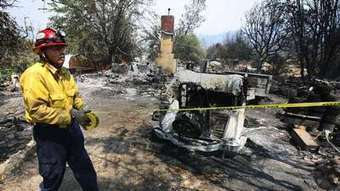 SACRAMENTO — Southern California Edison Co. will pay the federal government $1.8 million to settle a lawsuit seeking damages from a 2007 wildfire that burned parts of the Sequoia National Forest.
Steven M. Sweat's insight:
This is another in a string of settlements being paid out by California utility companies based upon allegations that they negligently maintained their electrical power equipment and caused a fire which damages property. This case was not as severe as the San Bruno blast that killed and injured people but, it does send a message that power companies in the Golden State need to start acting with more reasonable care in the distribution of electric services.
See on www.latimes.com