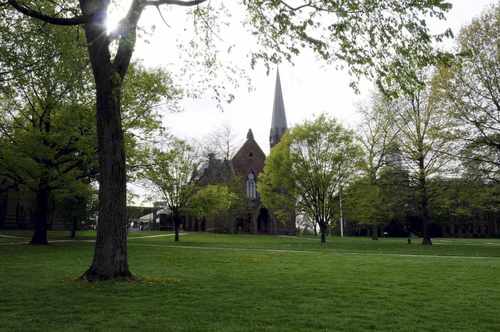 Wesleyan University in Middletown, Conn., and the Beta Theta Pi fraternity have settled a lawsuit, according to court documents, with a former student who was raped at the campus chapter's frat house.
Steven M. Sweat's insight:
It is a sad fact that college campuses are places where sexual assaults occur all too frequently. The mixture of young adults, alcohol and other factors seem to play a big role in this.
As an attorney that represents rape victims in civil claims in and around college campuses, this particular case is disturbing to me. Rather than defending the claims on the merits, the attorneys for the fraternity in this case apparently spent most of their efforts attempting to fight the alleged victim's right to proceed under a Jane Doe psuedonym. Really!?! The perpatrator was criminally convicted of rape. The issues in dispute should have been whether the fraternity and the university knew or should have known that this particular frat house was fostering an environment that encouraged sexual misconduct not whether the victim should be allowed to bring a claim without having to disclose her real name to the public.
Just about every state including California allows victims of sexual assault to bring civil claims for damages without having to disclose their identities. This serves to allow the victims to proceed without suffering public shame or humiliation.
For more information or assistance with sexual assault claims in California go to our webpage:
http://www.victimslawyer.com/sexual-assault-abuse-attorney/
or visit our blog:
See on www.huffingtonpost.com