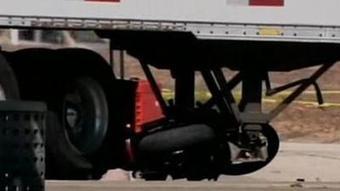 Police in Rancho Cucamonga are investigating a crash between a motorcycle and a big rig that killed a 4-year-old girl Tuesday.
Steven M. Sweat's insight:
It doesn't get any more tragic when it comes to motor vehicle accidents than the death of a child. California law forbids children from being passengers on a motorcycle unless and until they are able to ride in a passenger vehicle without a safety restraint device. (See California Vehicle Code 27360) and not until they are able to reach the foot pegs and hold on safely (California Vehicle Code 27800). In addition, any person under 18 must wear a helmet to ride as a passenger on a motorcycle (See California Vehicle Code 21212). I would not be surprised if this child's father is not cited or charged with one or more of these violation and/or child endangerment.
For more information on motorcycle laws and motorcycle accident claims in California go to: http://www.victimslawyer.com/motorcycle-accidents/
See on www.latimes.com