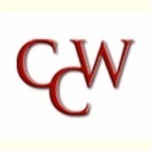 DUI Suspected in Fatal San Jose Pedestrian Accident
Legal Examiner
Did the driver start in reverse so suddenly that the pedestrian had no chance to get out of the way?
Steven M. Sweat's insight:
Driving under the influence of alcohol and drugs is a major factor in many pedestrian accidents in California and throughout the United States. In fact, studies done by the National Highway Traffic Safety Administration and similar surveys by the California Department of Motor Vehicles show as high as 20 percent or more of auto accidents involving pedestrians involve some type of impaired driving.