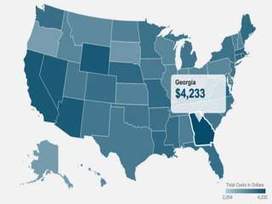 Cost to own a car: Where car ownership costs are most expensive
ABC15.com (KNXV-TV)
California, Wyoming, Rhode Island and Nevada round out the top five states for car ownership costs. Arizona is ranked sixth overall.
Steven M. Sweat's insight:
Price of gas, insurance, maintenance and it all adds up to California being the most expensive state in the Union to own a car. I think the wear and tear from stop and go freeway driving as well as the high rate of auto accidents in California contribute to these costs.
See on www.abc15.com