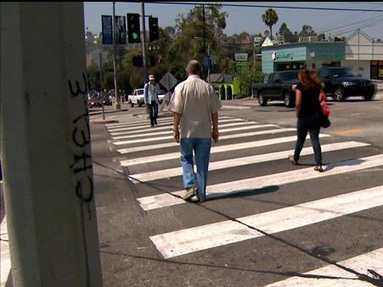 The city's crosswalks are about to receive a makeover with the intention of making them safer.
Steven M. Sweat's insight:
Nice to see the City of #LosAngeles spending funds to increase the size of crosswalks and try to improve pedestrian safety and reduce crosswalk accidents. These so-called "continental crosswalks" are purported to have a significantly lower rate of vehicular collisions than traditional walkways.
http://www.victimslawyer.com/pedestrian-accidents-california/
See on losangeles.cbslocal.com