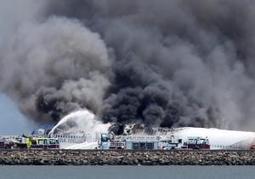 The amount is said to cover passengers' medical costs and transportation following the horrific incident last month that killed three middle school students on the tarmac of the San Francisco International Airport.
Steven M. Sweat's insight:
Hey. Listen. We know we almost killed most of you, did kill a few of you, made you endure a life altering event that will be in your pysche for the rest of your days in this earth so …… how does $10,000, sound!?!
See on www.nydailynews.com