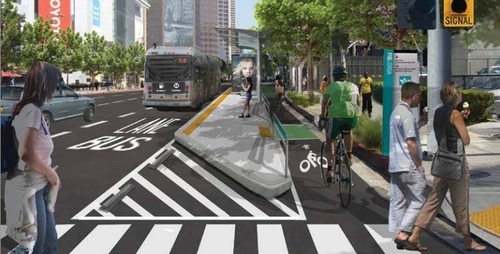 MyFigueroa! Plan for LA's First Protected Bike Lanes Clears Environmental Review Streetsblog Los Angeles (blog) However, the plan has proven controversial with businesses along the corridor, including car dealerships, and the Automobile Club of…
Steven M. Sweat's insight:
Glad to see the "green" bike lanes being planned for downtown Los Angeles. The problem with most bike lanes is that there is no partition between the bicycle lane and the motorized traffic which causes motorists to wander into bike lanes and vice versa. This is especially true in heavily trafficked urban areas like downtown L.A.
Glotzer and Sweat, LLP – Bike Accident Attorneys in Los Angeles
See on la.streetsblog.org