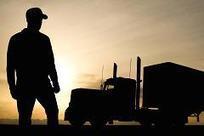 The rules are part of a program by the Obama administration to make U.S. highways safer by reducing the number of truck accidents and fatalities. The program also includes a safety rating system that shippers can review …
Steven M. Sweat's insight:
Although semi tractor trailer drivers are not happy with additional regulations requiring them to rest more, I think this serves motorists on our highways by keeping drowsy drivers off the road. Fatigue due to trying to maintain strict schedules and log miles can be a serious cause of truck accidents.
For more information and assistance with any #truckaccident in #losangeles from #personalinjuryattorney Steven Sweat go to: