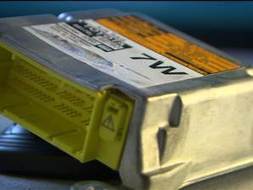 Video on msnbc.com: For decades there has been a great deal of attention given to making cars safer, but what most drivers don't know is that a small recorder present in most of today's cars is keeping track of critical data in case of…
Steven M. Sweat's insight:
Interesting debate going on as to whether the data recorders in cars are a "privacy violation" or a necessary feature to promote car safety. Many people don't realize that many modern vehicles have a recording device much like the "black boxes" in airplanes. It records crucial data following an accident. As a personal injury lawyer that represents car accident victims, I am interested in how these devices may assist in the investigation of accident claims and determinations as to how the incident occured and to whom legal fault should be attributed.
See on www.nbcnews.com