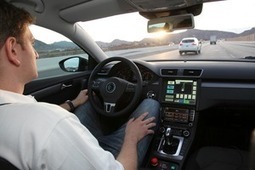 TechHive
What it's like to ride in a self-driving car
TechHive
I've just met Muharemovic, and it dawns on me at 65 mph that I have no idea whether he's a good driver or an accident waiting to happen. Then I shake my head at my silliness.
Steven M. Sweat's insight:
Imagine yourself relinquishing control of your car to a computer. California streets may soon have driverless cars. Might put all of us Los Angeles injury lawyers out of business.
See on www.techhive.com