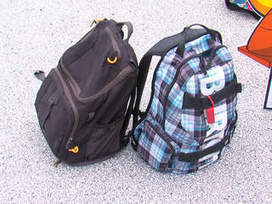 In the next couple of weeks parents will be helping their kids get ready to return to school. We're taking action for their health and safety today with information on the right and wrong ways to wear backpacks and how to get to school safely.
Steven M. Sweat's insight:
As we all prepare to send our kids back to school this fall, it is great to be reminded about these types of child safety issues. Bicycle accidents involving children are still a grave problem especially kids who ride their bikes to school. Keep your kids safe!!
See on www.abcactionnews.com