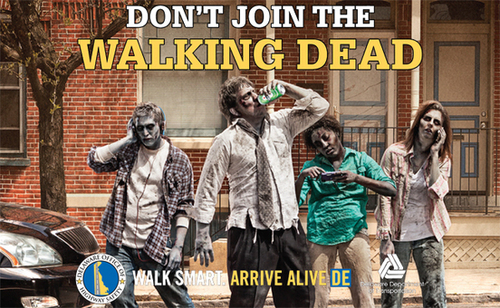 Delaware highway officials say they're concerned about an increase in pedestrian traffic fatalities.

So far in 2013 there have been 13 pedestrian deaths throughout the state compared to 12 in the same time period last year.
Steven M. Sweat's insight:
This is a great public safety campaign in my opinion as a pedestrian accident attorney. More states, including California, should "take to the airwaves" and spread messages like this to promote pedestrian safety. "Distracted walking" and innattentiveness are becoming a major cause of pedestrian mishaps especially in major urban areas like Los Angeles.
See on www.wdde.org