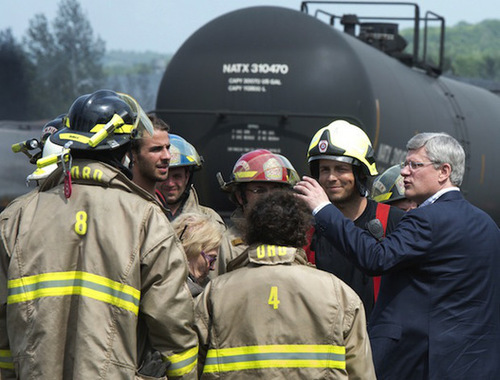 There is a simple way to reduce danger on the rails
National Post
I suggested the each potential danger spot on the rail network be rated for its potential to cause an accident. …
Steven M. Sweat's insight:
This is an interesting discussion and analysis following the recent railway explosion disaster in Quebec Canada. This scientist apparently made proposals to the national safety department responsible for railway safety well prior to the incident to institute an indexing system that would re-route trains carrying hazardous materials away from populated areas.
For more information on railway accidents in California go to:
See on fullcomment.nationalpost.com