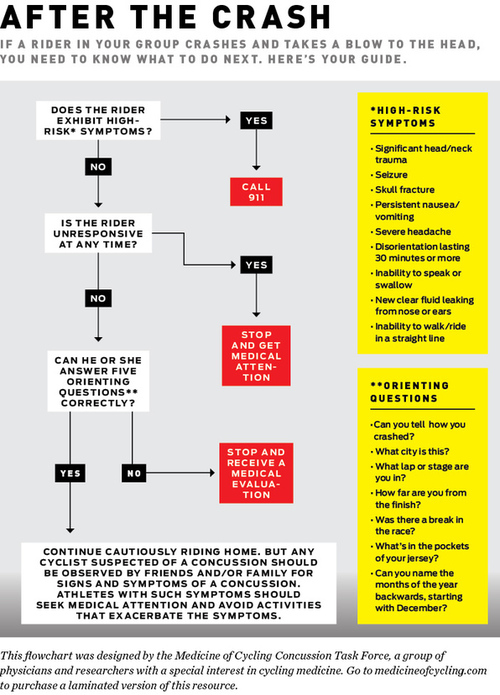 Bicycling magazine provides a special online version of Senseless, an in-depth look at the state of bicycling helmet technology.
Steven M. Sweat's insight:
This is a very in-depth article from this month's Bicycling Magazine about the state of bike helmets and the safety (or lack thereof) that headgear provides in a bike accident. There is also a great infographic (see above) about how to diagnose the severity of a brain injury following a bike accident. I would highly recommend this article to any and all bike riders (young and old) and especially parents who are trying to buy helmets for their children!
See on www.bicycling.com