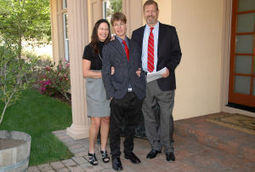 Almost two years ago, Garrison "Leif" Sandberg, a junior at Napa High, was near death from injuries he sustained as a passenger in a DUI-related crash near Napa. Today, at
Steven M. Sweat's insight:
Stories regarding the devasting affects of brain injuries related to car accidents like this one show what it can do to a young life and the family of the victim. The more tragic part of this story is that the injury was caused by a drunk driver.
See on napavalleyregister.com